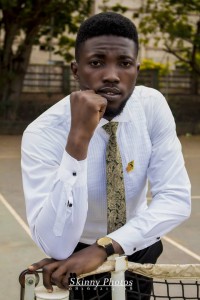 STUDENTS' UNION GOVERNMENT,
UNIVERSITY OF NIGERIA, NSUKKA.
Sunday, 15th July, 2018.
Our ref: UNN/SUG18/031
It is a thing of joy and tingling Felicity, as the over 40,000 armless battalion Celebrates with their Capacity and ever dogged president, Comrade Chimezie FORTUNATUS ( GCLR), as he marks plus one today.
The fortune teller! In Synergy of our Awesome and formidable *LIONS and LIONESSES*, We wish you more fruitful years ahead. We also pray for God's amiable Protection and blessings in your life.
We thank God for the Gift of FORTUNATUS.
God bless FORTUNATUS.
Long live the number student in Nigeria.
Long live LIONS and LIONESSES.
#Our president is working.
Signed/Announcer?: Comr. Ugwu, Kenneth C. ( Sug information/ public relations officer)
*For more information Visit:*
*Facebook page: Sug unn*
*Facebook group: Sug unn*
*Twitter: Unn_Sug*
*Instagram: Sugunn1*
*Watsapp: 08123303987*
*✆ phone: 08130332110*
*Email: Sugunn18@gmail.com*
*?WWW.SUG.UNN.EDU.NG*
*RADIO INFO: 91.1 LION FM (Every Saturday by 4.30pm)*
Please help bring to the notice of those concerned. Thank you for your anticipated cooperation.